Telling West Coast Stories Online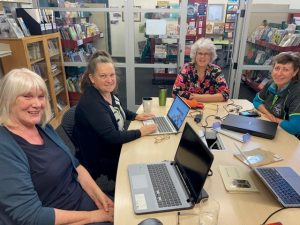 18 May 2021
Westland District Library is looking for volunteers who want to improve the online presence of the West Coast.
There are many ways you can take part, even if you're not a tech whiz, including: proofreading books, taking photos and uploading them, and researching for Wikipedia articles. Our current group have been photographing headstones at Hokitika Cemetery and proofreading a 1907 beekeeping manual so we can issue it as an ebook.
Everything we do will be freely available for the West Coast community and the world. If you're interested, come along and see how you could contribute. Ideally, you'll have a computer, some free time, and a liking for research, writing, or photography (or all three).
We have a monthly Saturday meet-up in the History Room at Westland District Library to catch-up and help each other out.
Photo Credit: Westland District Library
---
---