News from Westland Civil Defence
Since the December 2019 flood event, the West Coast Civil Defence Emergency Management (CDEM) Group has monitored a number of smaller weather events, and placed staff in South Westland to assist our local communities. While these rainfall events have not been as damaging as the December Flood they have had impacts including flooding to farmland, road closures, and power and communications outages in areas such as Fox Glacier. These events are always testing times for communities in Westland but serve as a good reminder for individuals, families, and businesses to be prepared for adverse events.
For more information on the West Coast CDEM Group
For up-to-date information before, during and after emergencies.
A selection of images of the region after the December 2019 flood:
Main image: Convoy preparing to leave Franz Josef
Mt Hercules slip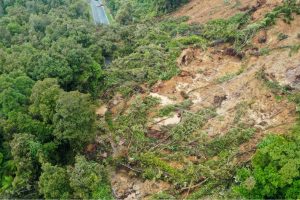 Waitaha River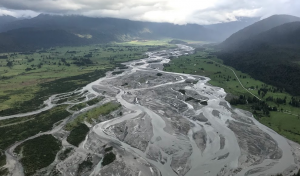 ---
---