Get vaccinated! Help your community!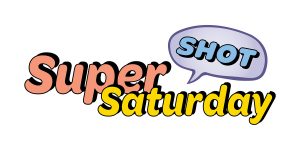 12 October 2021
West Coast DHB is calling on Coasters to get vaccinated against COVID-19 on 16 October – Super Saturday.
This is an opportunity to vaccinate as many Coasters as possible with their first dose before the end of October. On Super Saturday, West Coast DHB are running a drive-through at the Greymouth Aerodrome, Greymouth from 10am – 4pm and everyone is welcome to turn up at the clinic with no booking required. You do not have to drive to receive your vaccine, staff are happy to vaccinate anyone, no matter what their method of transport (except for trucks or other high sided or wide vehicles as they don't fit in the tents).
The good news for South Westland is that mobile COVID-19 vaccination teams have visited a number of rural communities down to Haast. The mobile teams plan to revisit all of these locations on two more occasions prior to mid-December to ensure that all Coasters have the opportunity to get vaccinated before the end of the year.
If you can't get to a drive-through clinic on Super Saturday, find out when the next clinic near you is on the Vaccinate Canterbury West Coast website.
---
---