Franz Josef's Cron Street extension completed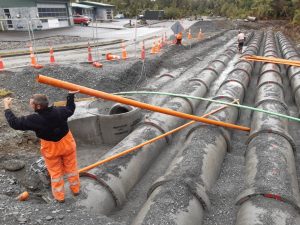 Good weather through February 2022 enabled the final chip-sealing of Cron Street in Franz Josef to be completed and the extension prepared for opening.
This is excellent news for the community with improved and safe access to the services of St John's, the medical centre, Fire and Emergency and Civil Defence for vehicles and pedestrians. It also provides plenty of additional parking, along with the Tourism Infrastructure funded upgrade and extension of the visitor car park off the main road.
---
---