Check the requirements
---
Building Consent Exemptions
18 September 2020
From 31 August 2020, some building projects no longer need a building consent, making it faster and easier for people to turn their building dreams into a reality.
These types of building projects no longer require a building consent:
Single-storey detached buildings such as sleepouts, sheds and greenhouses (up to 30 square metres).
Carports (up to 40 square metres)
Ground floor awnings, verandas and porches (up to 30 square metres).
Solar panel arrays, permanent outdoor fireplaces or ovens, water storage bladders for irrigation and firefighting purposes, short-span small bridges, hay barns and pole sheds are also included.
Even though these building projects don't need a building consent, all work must meet the building code and some work requires a professional. It's important that homeowners know there are still rules that need to be followed.
You're responsible for your building projects.
If you own the property, you own the responsibility. This means you must check whether your building project requires a building consent or not.
All the information you need to make your decision is available here.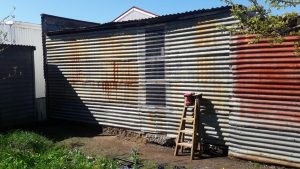 Inset photo supplied
Main photo by Mitchell Luo on Unsplash
---
---