Arahura Water Treatment Plant progress
19 April 2021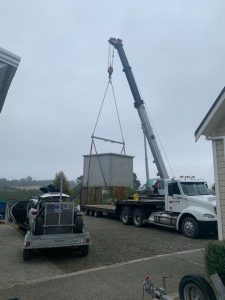 The construction of the Arahura water treatment plant is well underway with equipment currently being installed in its prefabricated building.
Process Flow Ltd are constructing the treatment plant at their Nelson based workshop and will transport the building to the Arahura site on completion. Civil work is expected to commence on the vehicle access track during April, which includes the building foundation and trenching for the water delivery pipework.
The project is on track for completion in July 2021.
---
---